Not really hard to take a few guesses as to who was behind this one. But someone vanadalized a vietnam memorial days before memorial days tagging it with swastikas, pulling flowers and plants from the ground and destroying the American flag and throwing trash ontop of the state flag.
ABC13 news reports that State Police in Massachusetts are investigating after a Vietnam memorial was vandalized with graffiti for a second time.
A local news station reports several dozen plantings of shrubs and flowers were torn from the ground, flags were ripped down, and graffiti, including a swastika, were written on the monuments.
According to police, the incident happened early Thursday afternoon. They were able to capture surveillance footage of a possible suspect.
During that incident, an American flag was cut up, the Massachusetts flag was taken off its pole and found near trees with trash on top of it.
A surveillance image of a possible suspect was released several hours after the incident according to WCVB5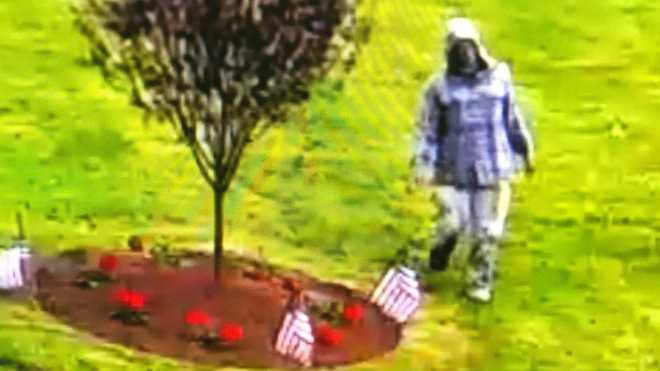 Anyone with information should call UMass Boston police at 617-287-6084 or state police at 617-740-7710.