Well guys, its been fun. I'm going to quit this job and illegally cross the border so I can be detained. If this doesn't work Area 51 it is! But a Customs officer based out of Texas is taking the internet by storm.
#IceBae is a latina hero that knows about the factual dangers of letting in illegals. Democrats hate seeing minorities that have escaped their ways of thinking.Thank You for your service @kiarace24👌🇺🇸 pic.twitter.com/Pi0tRE01XY

— 🐂Cornfusius🐂 (@TaurenLT) July 15, 2019

FoxNews reports that the female Border Patrol officer has gone viral — with social media users dubbing the woman #IceBae — on account of her dolled-up appearance.
"Holy s–t…I think I'm coming down with a case of undocumentation," wrote @VibeHi on Twitter, who was one of countless users to share the BPD agent's photo on Monday, along with a video she posted.
"#IceBae could detain me for however long she wants," another said.
The female officer was providing security for Vice President Mike Pence during his recent border visit when she was photographed standing outside of a holding cell.
A Twitter account purportedly belonging to the woman surfaced early Monday and identified her as Kiara Cervantes, of Texas. A video was posted later in the afternoon, claiming the page was authentic.
"Just woke up…saw that I needed to make a video so y'all could believe that it's me," said the woman purporting herself to be Cervantes. "It's me — I'm a Customs officer based in Texas and yeah, I don't know what else to say."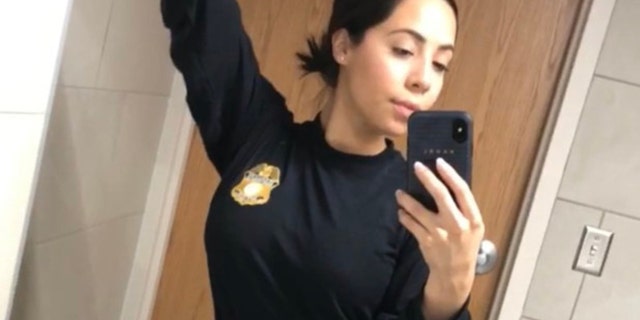 "This country is a mess, we are praising and trending #IceBae when she is literally a guard at a CONCENTRATION CAMP, guarding CHILDREN IN CAGES, RIPPING FAMILIES APART AT THE BORDER," seethed one Twitter user. "You're all sick, honestly."
Another person said, "#IceBae is actively…
It looks like AOC's days are numbered!