Here we go again. Another American family has been caught in the crossfire of cartel violence and a 13 year old american citizen has been killed as a result. This comes only weeks after a similar attack. How much longer do we need to put up with Mexicos corrupt bullshit before the cartel is treated like the terrorist they are?
#NEW: I talked to the family that was attacked Saturday night on their way home from Mexico over the phone today. They tell me a 13 y/o was shot and killed. Three others remain in the hospital. What they say happened here: @OKCFOX https://t.co/siQgBjiboz pic.twitter.com/xD7LxSqh1V

— Erika Stanish (@Erika_Stanish) January 6, 2020
FoxNews reports a family from Oklahoma, returning to the U.S. after visiting relatives in Mexico, was attacked by gunmen, and one relative says "bullets were everywhere" during the fatal incident in the sparsely traveled area near the Texas border,
Oscar Castillo López, 13, was killed, while a 10-year-old relative was among four wounded in the attack, according to the attorney general's office in the state of Tamaulipas.
Jose Mendoza, one of the family members who survived the attack, told FOX25 that on Saturday night, the family was on a two-lane highway paralleling the U.S.-Mexico border in Ciudad Mier.
Mendoza, said he was driving a car with his niece and her two sons inside when they started being chased by another vehicle. The family was returning from a holiday visit to relatives in the state of San Luis Potosi in vehicles with Oklahoma license plates.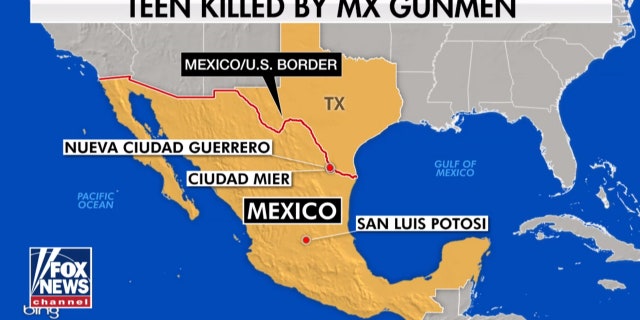 An SUV passed the family, then cut Mendoza's car off, causing a collision. He stopped and gunmen in the SUV opened fire, according to a statement from the state of Tamaulipas security coordinating group. The gunmen escaped in another vehicle.
"I was praying. Praying, praying, praying," Mendoza told FOX25 Monday. "I didn't want to die right then."
He said that his nephew was among those shot and that one person died. "We tried to stop the bleeding."
Luis Enrique Orozco, a deputy in the Nuevo Leon state prosecutor's office, said another boy was in critical condition along with a 48-year-old man. A 42-year-old woman was in stable condition, he said. The relationship between the adults and the children was unclear, but Orozco said the two wounded adults were siblings.
TheTamaulipas attorney general's office said the slain 13-year-old was a U.S. citizen…
Read more!
I talked to a neighbor who has lived by the family for about a year now in #OKC. He described them as good neighbors "in the wrong place at the wrong time." @OKCFOX pic.twitter.com/uGTsbMBUD9

— Erika Stanish (@Erika_Stanish) January 6, 2020