At least 35 people have been killed by a bombing at a shrine in Pakistan in the latest terror attack launched in a week of bloodshed sweeping the country.
More than 100 people were injured when a suicide bomber launched a grenade before blowing himself up at the shrine of Lal Shahbaz Qalandar in Sehwan on Thursday evening.
Isis claimed responsibility for the massacre via its Amaq news agency, saying a "martyr of the Islamic State" detonated his vest at what the group described as a "Shia gathering".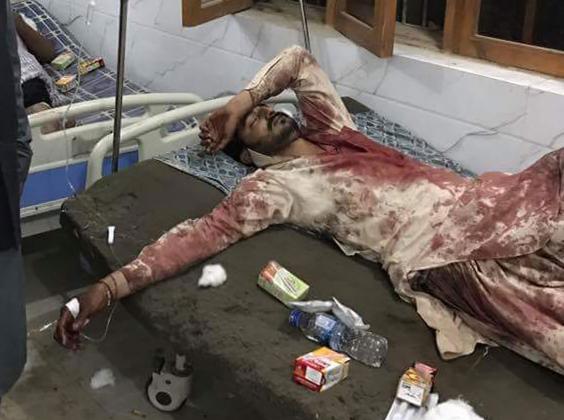 The blast hit as Sufi Muslims were gathering to perform the dhamaal ritual. The sect is regarded as heretical by Salafist jihadi groups including Isis, the Taliban and al-Qaeda.