Despite what many people may believe Flame throwers are legal to own in 49 states and have many practical uses from simple yard work to dealing with insects. They are also great at gatherings for lighting off fireworks on Independence day or lighting up a bonfire. Just don't try to kill spiders in your laundry room with them. The XM 42, for example, was designed for fun and safe recreational use outdoors according to its makers.
One family has gone viral after a girl decided to purchase one she saw on instagram for her Pyro Dad.
I got my dad a flame thrower for Christmas, meaning I'm the best daughter that has ever existed😎🔥 pic.twitter.com/fvmFsPNuei

— katie van slyke (@Katievanslyke) December 25, 2019

According to Foxnews A Tennessee woman's Christmas gift to her "pyromaniac" father has gone viral.
When Katie Van Slyke locked her eyes on a flamethrower being advertised on Instagram, she knew it would be the perfect gift for her fire-enthusiast dad.
"I've seen my dad for years be a mild pyromaniac, so I've always been on the lookout for a gift that would wow him," Van Slyke told "Fox & Friends" on Saturday.
Van Slyke said growing up she would often see her father, Matt, be admonished at restaurants for stoking the flames at fireplaces.
"He's always the guy that brings fireworks," she added.
While a flamethrower isn't your average gift, Slyke knew it was the perfect thing to buy for her father. Not surprisingly, he loved it.
Matt Van Slyke described his reaction to the flamethrower as "pure jubilee."
And if you're wondering what practical use there is for a flamethrower, Matt said he had some ideas.
"I think it'll be great for setting bonfires and burning brush piles on the farm," he said. "But mostly just having fun…
Dracarys😎🔥 pic.twitter.com/an1cq8CL22

— katie van slyke (@Katievanslyke) December 27, 2019
Want to get in on the fun yourself? Have a nest of spiders that needs to go? Maybe some pesky snow that needs to be melted? Or maybe you just like to watch the warm glow of fire streaming from your newly acquired device. We know where to get them!
They come in two variations each with different colors available.
XM42-M Flamethrower Modular – Black – Includes Ultralite Backpack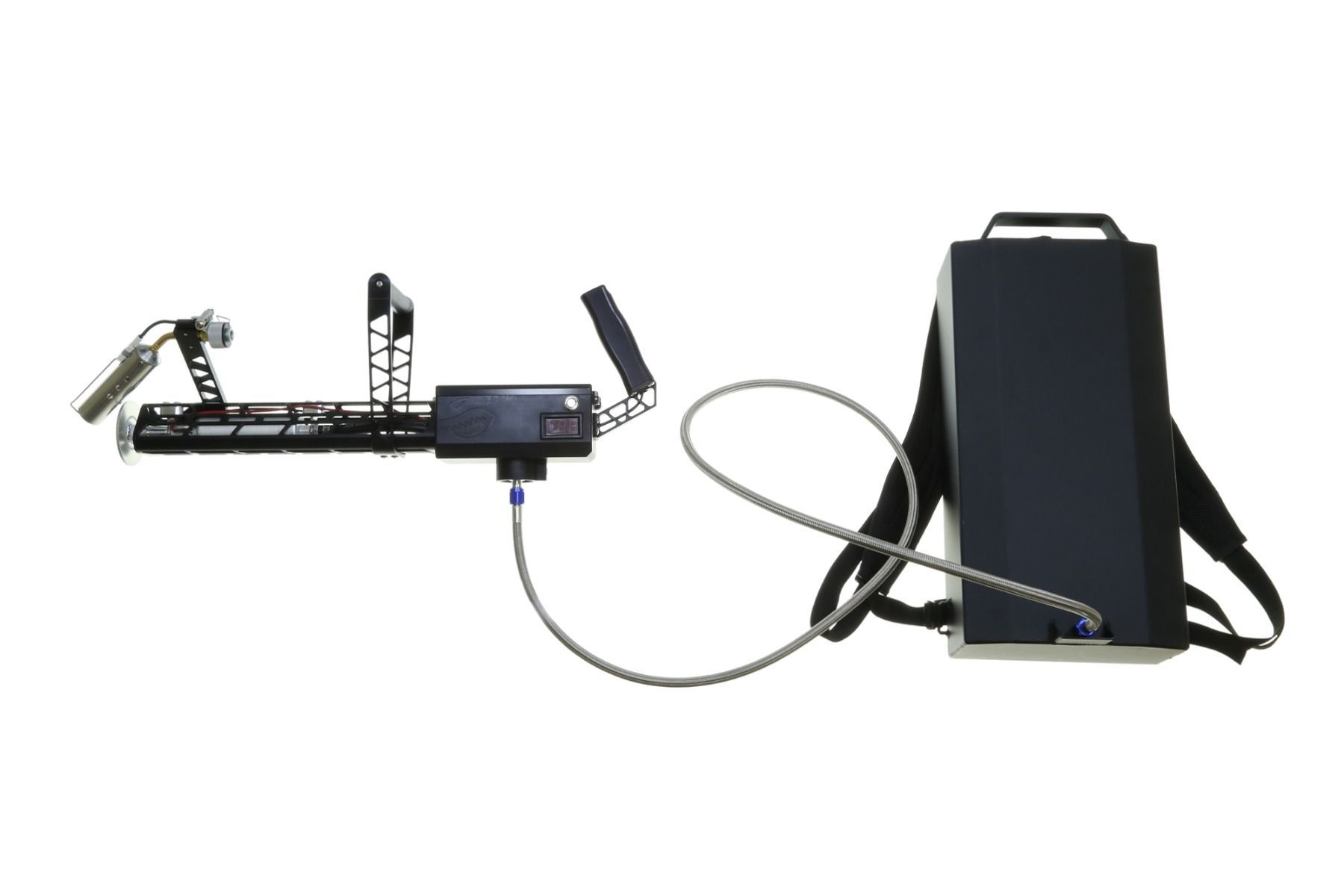 Since you will be using the backpack theres no need for the 4″ tank. The XM42 Modular is a complete overhaul of the original handheld flamethrower that grabbed worldwide attention.
***BACKPACK ATTACHMENT INCLUDED WITH THIS PRODUCT!***
With all-new billet aluminum construction and a fully customizable layout, this rugged and sleek design is configurable to balance personal preference and capabilities.  Barrel of flamethrower has M-LOK® slots!  ***BACKPACK ATTACHMENT INCLUDED WITH THIS PRODUCT!***   The 4″ tank that normally ships with the XM42-M modular flamethrower is NOT included with this product.
or the classic compact style that utilizes the 4″ tank.
XM42 Lite Flamethrower – Black
Introduced as a more budget friendly option, the XM42 Lite™ looks to bring handheld flamethrowers to those unable or unwilling to spend what it takes to obtain a full featured XM42-M.
With an all-new miniaturized design, the Lite™ is light, but packs the same punch as the original XM42™ at a significantly reduced cost
***PLEASE NOTE that before we ship you MUST electronically sign a liability waiver***