SigGlockinColt stops by the Holosun booth to check out the new products from Holosun including 507c that is sold out nationwide. They are also dropping a new reticle color, Gold! Which aides those who are colorblind and cannot differentiate in colors that are widely used in optics such as red and green! Holosun optics stand up to heat and abuse with many of their sights being mounted on our Pistol Caliber Carbines and even Sigs AK! The gold reticle isnt the only thing coming from Holosun they are also releasing a magnifier this year! The quality to price point ratio of Holosun is seriously amazing.
While the 507C may be sold out we carry a variety of holosun optics.
Holosun Micro Red Dot Sight Circle Dot/Solar Panel
The new HS507C Micro Red Dot System from Holosun is a pistol-sized optic with an open frame for a great sight picture, clear glass and a rugged 7075 aluminum housing. It is powered by a CR2032 battery and Holosun's innovative Solar Fail-safe back up. The HS507C will run up to 10 years on a single battery on setting 6, dot only. Featuring our Multi-reticle system, the HS507C allows the operator to switch the reticle between a 32 MOA circle with 2 MOA dot, a 2 MOA dot only, or a 32 MOA ring only, all at the push of a button. Better yet, the same LED projects all three reticles, so no re-zeroing is necessary. It comes equipped with Holosun's Shake Awake technology with last setting recall. This optic has our features in one tough, small package.
Holosun LS321G IR Laser Illuminator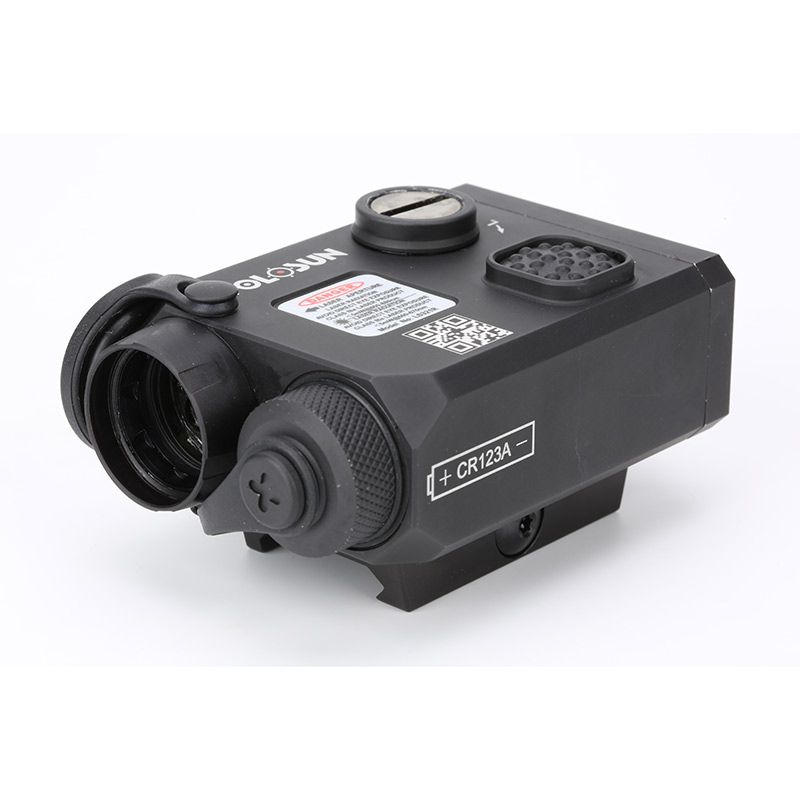 LS321 is a multi-laser device that integrates green laser, IR laser and IR illuminator. It has a mode selector to choose the different functions. The operator uses W&E adjuster to adjust the 3 laser beams at the same time. The IR illuminator-focusing knob is located at the rear of the unit for ease of adjustment for operator.
Features
• Coaxial visible laser, IR laser, IR illuminator
• Rear side focusing knob
• QD mount integrated
• CNC machined housing
• Remote cable switch included
Holosun LS117G Collimated Laser QD mount
LS117G is a compact and lightweight single-beam laser sight. Fully adjustable windage and elevation allows for greater accuracy to make that perfect shot in adverse lighting conditions. NOTE: This model requires 2x CR2 batteries.
Holosun HE403B-GR Green Dot Shake Awake
The HE403B-GR is an Elite version of the HS403B small compact micro red dot optic. Employing Holosun's new Green LED technology, the lifetime for one CR2032 battery can be up to 5 years and has up tp 4x more efficiency when used the high brightness settings. This optic features "Shake Awake" technology that powers the optic on with slight movement of the unit. It may be installed on various firearms such as shotguns, pistols ,air rifles and crossbows. The HE403B-GR is compatible with standard mounts.