I dont think Antifa understands how this works… almost everything they do is protected by the 1st amendment (Yes we know physical violence and rioting is not protected.) But for some reason they are attacking a free speech rally… What. The. Fuck.
Fox News Reports tha members of Antifa clashed with police Saturday after attempting to disrupt a "Demand Free Speech" rally on Saturday in Washington, D.C., according to reports.
Several members of the far-left group were seen trying to grab "Make America Great Again" hats off the heads of supporters of President Trump, the Washington Times reported.
Members of Black Lives Matter D.C. also attended, the Washington Post reported.
A "massive" group of District of Columbia police officers was assigned to the rally in an effort to prevent violence, according to the Post.
Police had broken up at least one direct clash between the conservative Proud Boys group and members of Antifa, according to the Post. Afterward, police worked to keep the two sides apart, the report said.
Antifa members were seen dragging objects into the street to impede traffic in the rally area, the Times reported.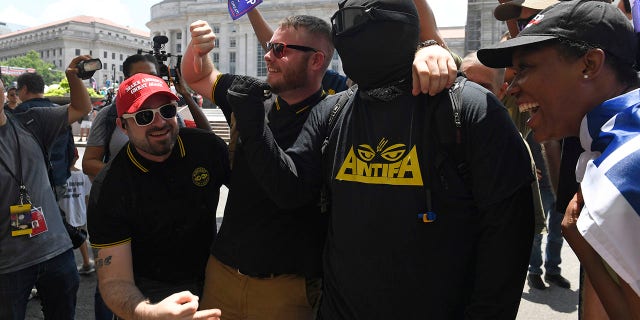 No arrests were…
Cant fix stupid…